Innovation of the Year
The Center for Civil Education
At the behest of the President of Lithuania Dalia Grybauskaite, we built a best in class Augmented Reality App that picked up the Innovation Award at LOGIN 2017. The aim of the project was simple, to give the users an app that was easy to use and put them in control.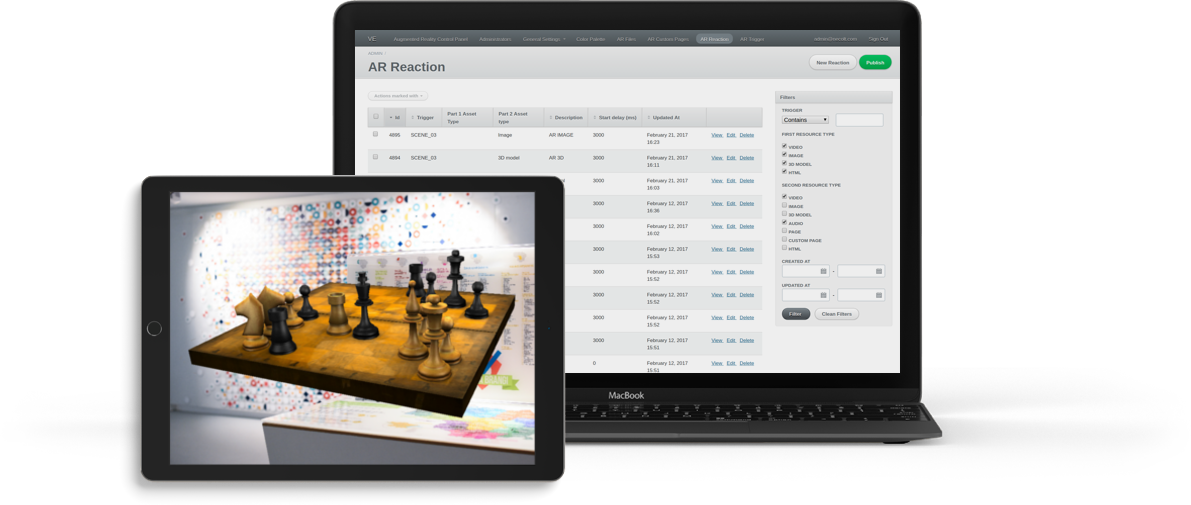 LOGIN 2017 Innovation Award

|

Augmented Reality iOS App 2.0
The app we developed won the LOGIN 2017 Innovation of the Year award. We also issued a new release of the app with the latest SDKs and improved performance. Since the centre opened, tens of thousands of visitors have used the AR app we developed.
Cloud AR Scene Builder
Despite huge changes in the requirements of the app mid-project, we still successfully developed and launched both the iOS AR app and the Cloud AR scene builder ready for the opening in March 2016.
Augmented Reality iOS App 1.0
We were chosen by Dalia Grybauskaitė, the President of Lithuania, to develop an interactive augmented reality app for the new Centre for Civil Education in the Presidential Palace. The app needed to give attendees a creative way to interact with the exhibits, and included a dynamic Augmented Reality Scene Builder for the exposition's content administrators.
We had a dilemma. We wanted something really great but on a small budget, something that wasn't fancy, but had deep content, and most importantly was interactive. We wanted to enable everyone to become a creator and gain new knowledge.
Dalia Grybauskaitė
THE PRESIDENT OF LITHUANIA