Acquired by Yext
InnerBalloons
We partnered with InnerBalloons, developing, customising, and releasing a number of successful SaaS products. Over this period, InnerBalloons became European market leader in online business presence management and was acquired by US competitor Yext which then successfully launched an IPO. We continue to work with one of InnerBalloon's major shareholders, supporting their own development of digital projects.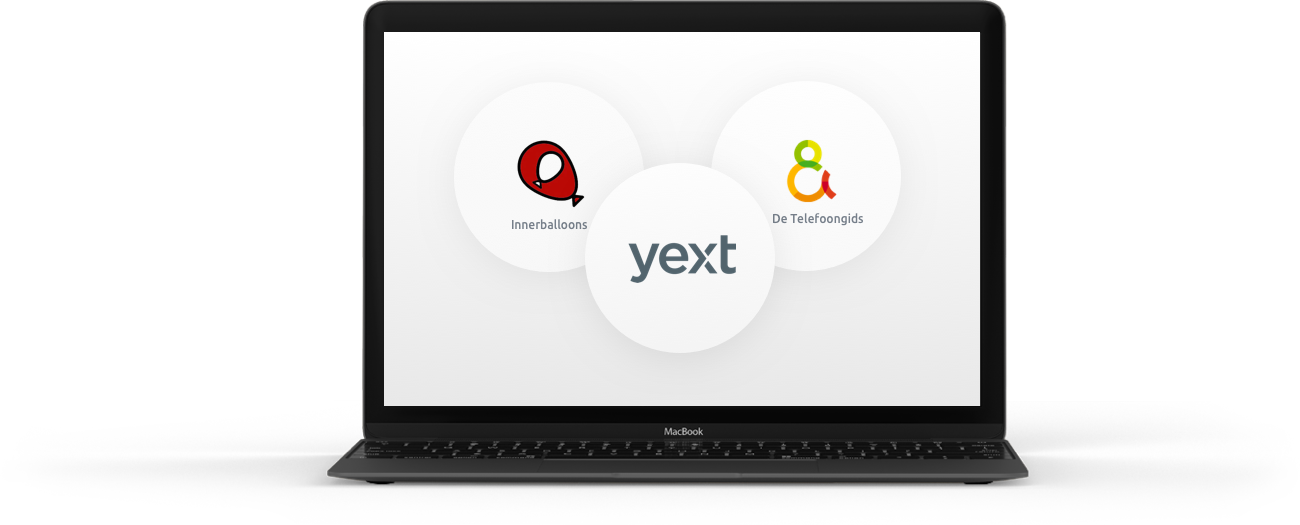 Yext ESB Importer
We delivered a complex Yext API integration and data migration, working to meet very tight deadlines.
Yext IPO

|

De Telefoongids
Yext conducts a successful IPO, and we move to providing further support for De Telefoongids' digital products.
Migration to Yext Platform
We complete the smooth migration of the majority of InnerBalloons' customers onto the Yext platform. As the InnerBalloons platform has some features that the Yext platform doesn't, we develop custom systems for those customers.
Acquisition by Yext
Yext, InnerBalloons's biggest competitor in the US market, acquires the company. We begin migrating InnerBalloons customers on to the Yext platform.
Ori Platform
In 2014 we launched the Ori Platform, consisting of Ori Live, Ori Demo, Ori Editor and Ori Content products released. We continued to develop InnerBalloons SaaS products, with development volume reaching its peak as the company's client base rapidly grows and it becomes the No.1 online business presence management company in Europe.
Listing Checker

|

Investment by DTG
In 2013, a major stake in InnerBalloons was acquired by De Telefoongids, after a customised version of InnerBalloons' Goldenlisting product was developed for them. This new investment enabled us to grow our team of backend and frontend developers fully dedicated to working on InnerBalloons solutions. These included the Ori Platform, plus additional products such as Universal Listing and NetTrackz.
Proscore
We launched InnerBalloons' first online business presence management tool, Proscore, in 2012. This SaaS tool lets businesses identify if their contacts are up to date on the web. We also began working on the InnerBalloons Ori Platform, which contained multiple new products.
Goldenlisting
With facing challenges in building a strong team of in-house developers, InnerBallooons' CEO Robin Allenson was looking for a new long-term development partner. A satisfied client of ours recommended us, and soon we were on board.
If you're looking for someone to architect web and mobile apps, and lead top-notch engineering teams to implement and scale them, then look no further. I highly recommend NECOLT for your startup or new product.
Robin Allenson
MD AND FOUNDER OF INNERBALLOONS