Acquired by KLab
Pikkle Games
For more than 4 years, we developed and launched mobile social games for Pikkle, and worked on scaling the most successful games so they could be enjoyed by millions of gamers worldwide. Over this period we worked on Pikkle projects for BANDAI NAMCO and Electronic Arts, which has given us the scope of experience required to work in cutting edge technologies for the very biggest players. During our collaboration, Pikkle received $1.5 million in investment, and was acquired by KLab in 2013.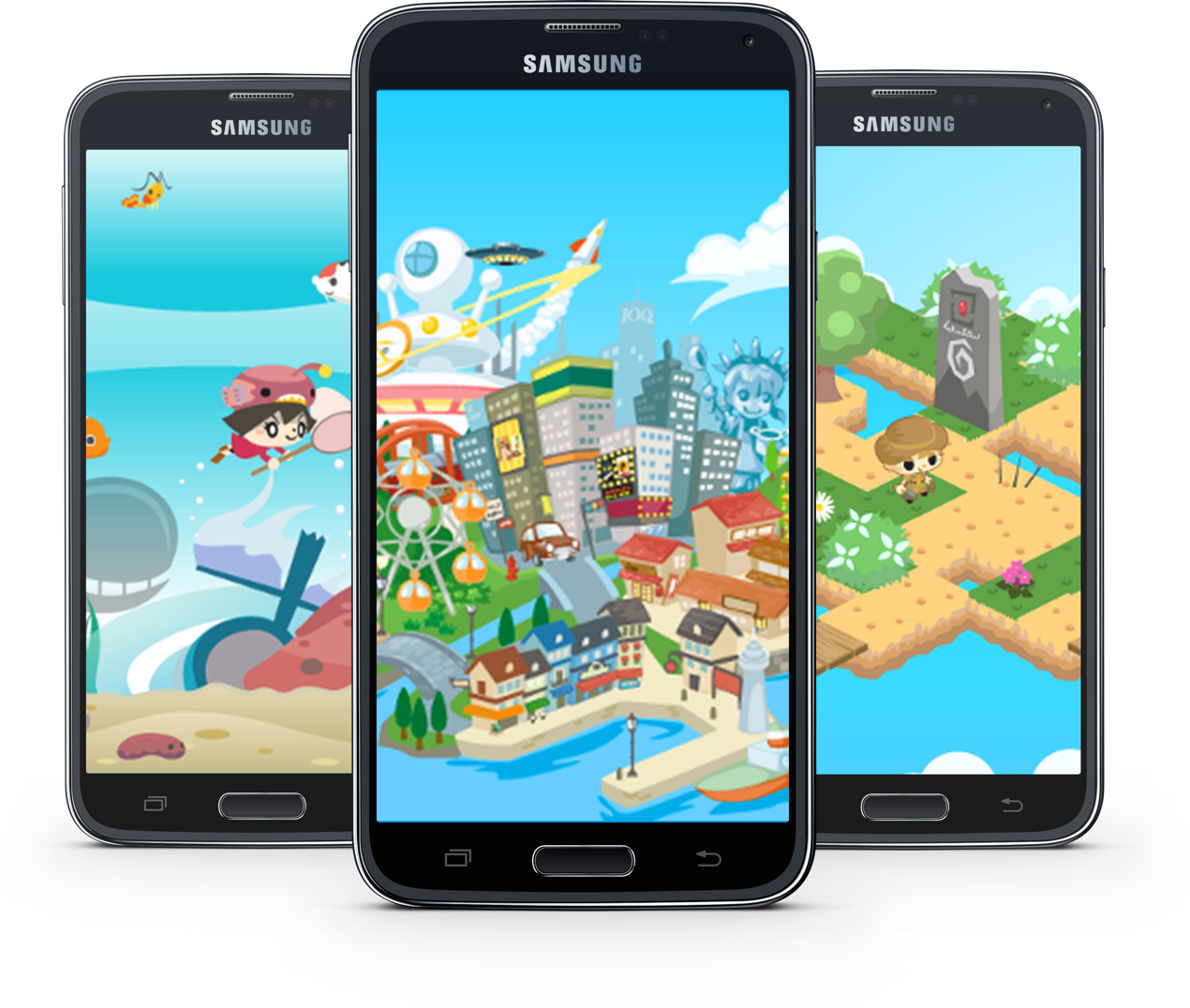 Aquisition by Klab
Thanks to the successful launch and scaling of a number of social mobile games in Japan, Pikkle was acquired by the global online games company KLab. We undertook all the maintenance on all the Pikkle projects that were running so Pikkle's inhouse team could be fully integrated into KLab.
Dragon Ball for BANDAI NAMCO
In 2012, Pikkle began working with another top international studio, BANDAI NAMCO. Together, our teams developed and launched Dragon Ball for BANDAI NAMCO.
Restaurant City for Electronic Arts
Pikkle started working with one of the world's top games studios, Electronic Arts, and we had the unique opportunity to work together with their team in developing Restaurant City, which we launched in the Japanese market.
Pocket Aquarium

|

Takara Adventure
We developed and launched multiple new mobile games in 2010, including Pocket Aquarium and Takara Adventure. We also worked to scale the most successful games to millions of users, and developed new AWS scaling features to help reduce infrastructure costs and handle the unpredictable loads typical of social games.
$1.5M Investment by Mixi
Following the successful launch of Pet Charms and Dance Unit, Japan's largest mobile social network, Mixi, invested $1.5 million in Pikkle to help it launch new titles on the Mixi platform.
Back in 2008, Pikkle's founder David Collier was looking for backend developers to join his inhouse team on developing mobile social games for the Japanese market. We got onboard, and immediately started working on Pikkle's newest titles.
NECOLT built and led the Ruby on Rails team for my mobile social games startup Pikkle for 4 years. They designed and built multiple high performance large scale backends for our own games and also large studios such as Electronic Arts and BANDAI NAMCO.
David Collier
FOUNDER OF PIKKLE